Task Force Games' 2200 Klingon D5 &amp F5 miniatures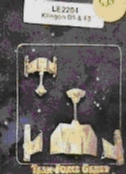 Miniature photographed by Chad Bagaason.
---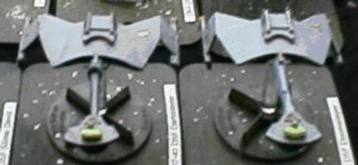 Notice that these two are slightly different. The miniature on the left is an early version and has slightly larger engines than the one on the right. I am not sure when the change was made, nor do I know which companies produced which version.
Photographed by Alan Brian.
---
Last modified: Mon Nov 10 17:25:17 PST 2003